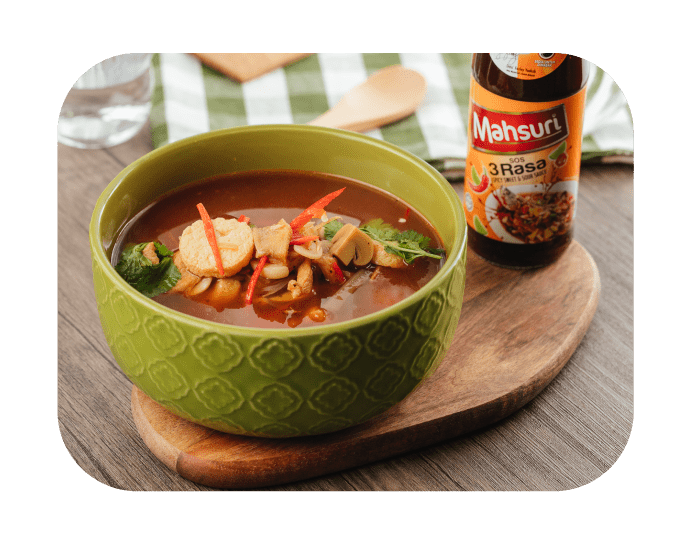 Sup Ayam dan
Tofu Ala Szechuan
Ingredients:
350g chicken breast
Thinly sliced:
6 cloves of garlic
1 red chilli
1 green chilli
2 inches of ginger
1 stalk of celery
7 black peppercorns
6 tbps Mahsuri Hot Sweet & Sour Sauce
2 tbps Mahsuri Oyster Flavoured Sauce
1 tbsp Mahsuri Hot Sweet Soy Sauce
1 Japanese tofu
8 button mushrooms
Salt
White pepper powder
2 tbsp corn starch
1 litre of water
Method:
Slice chicken breast and stir fry with salt and white pepper powder and put it aside. Then stir fry Japanese tofu and put it aside too.
Put water, sliced ingredients, Mahsuri sauces in a pot and boil.
Put in button mushrooms (cubed), corn starch and stir.
Once it boils, add in chicken and Japanese tofu and let it simmer for awhile and then it is ready to serve.