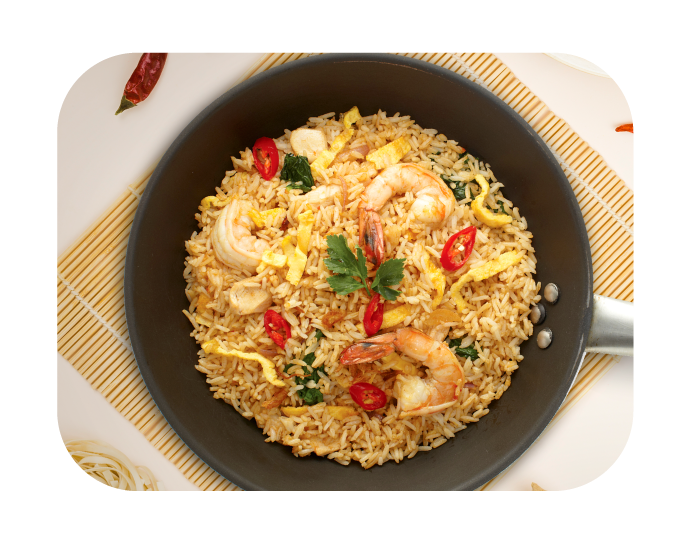 Ingredients:
500g cooked rice
20g garlic
20g onion
100g chicken meat and prawns
20g chilli paste
20g Mahsuri Oyster Flavored Sauce
30g Mahsuri Sweet Soy Sauce
10g chicken stock powder
50g mustard greens
1 egg
Method:
Saute garlic, onion with chicken and prawns.
Add in chili paste and egg.
Put in cooked rice, mustard greens, Mahsuri Oyster flavored sauce, Mahsuri Sweet Soy and chicken stock powder.
Mix well until cooked and it's ready to serve.