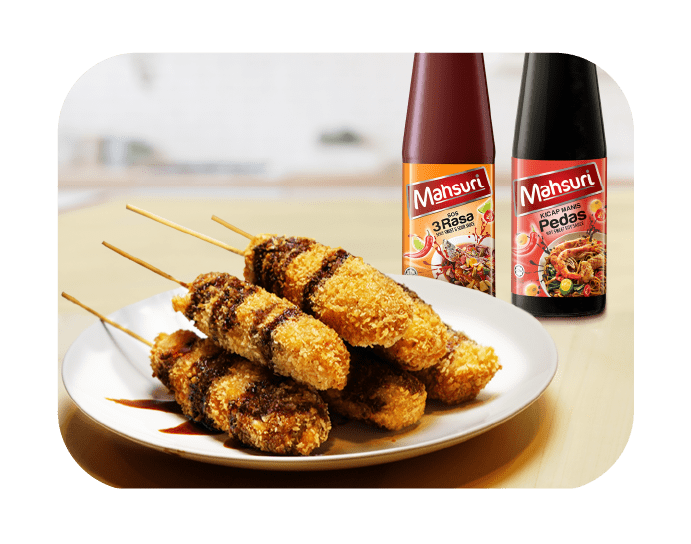 Ingredients:
Cheese sausages
Corn starch
Wheat flour
Baking powder
Bread crumbs
Egg
Water
Skewer
Salt
Mahsuri Spicy Sweet &Sour Sauce
Mahsuri Hot Sweet Soy Sauce
Method:
Mix wheat flour, corn starch, Mahsuri Spicy Sweet & Sour Sauce, baking powder, salt, egg and water. Mix well and let it rest.
Put the cheese sausages onto skewers.
Put the batter in a tall glass and dip the sausage in the batter.
Coat with breadcrumbs.
Deep fry the corn dog until golden.
Eat with Mahsuri Hot Sweet Soy Sauce.