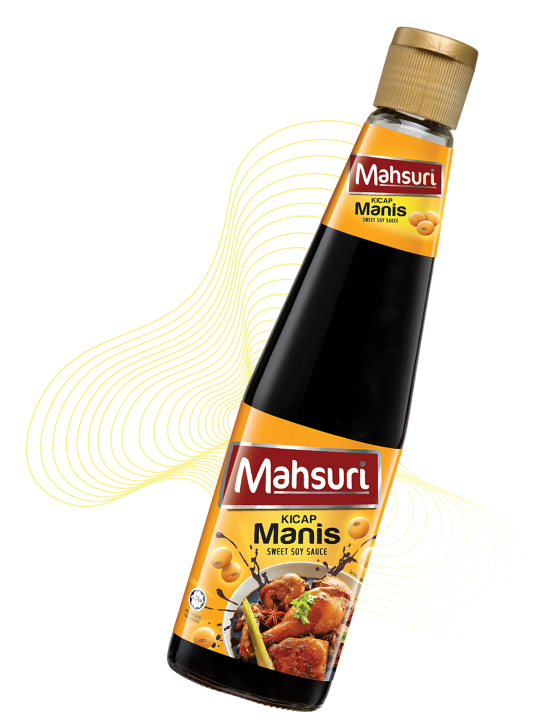 We have a nickname for it – sweet young thing. Perfect for adding that extra 'ooomph' in your cooking and marinades and awesome to be swirled onto steaming–hot rice.
100% Non–GMO Soybeans | Naturally fermented | No added preservative | Available in: 410 ml bottle
Ingredients: Water, Salt, Sugar, Soy Sauce (Water, Salt, Soybeans), Wheat Flour, Caramel and Mononatrium Glutamate.