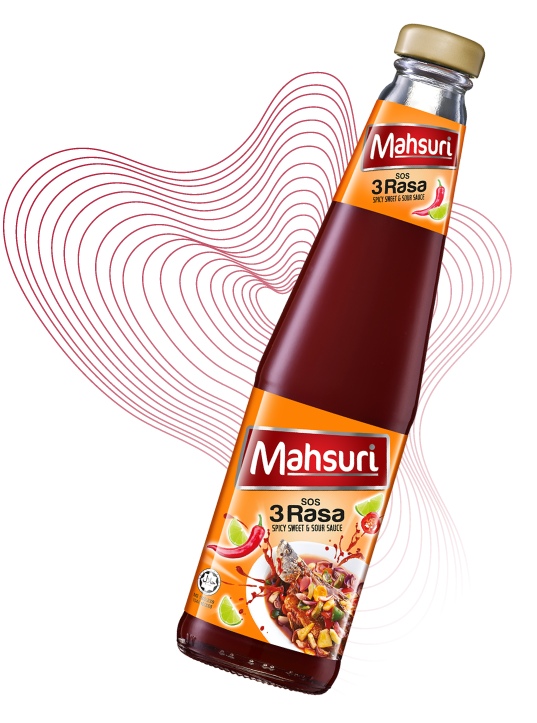 3 appetising tastes in a bottle? You can only find it here, with Mahsuri. Now you don't need to endure endless tastings to achieve the right balance of sweetness, sourness and spiciness. Cook or marinade with it, or use it as a dip. We've made everything easy peasy for you.
Available in: 255 g & 510 g bottles
Ingredients: Sugar, Water, Tomato Paste, Soy Sauce (Water, Salt, Soybeans), Salt, Corn Starch, Onion Powder, Mononatrium Glutamate, Natural Chilli Extract and Permitted Natrium Benzoate.