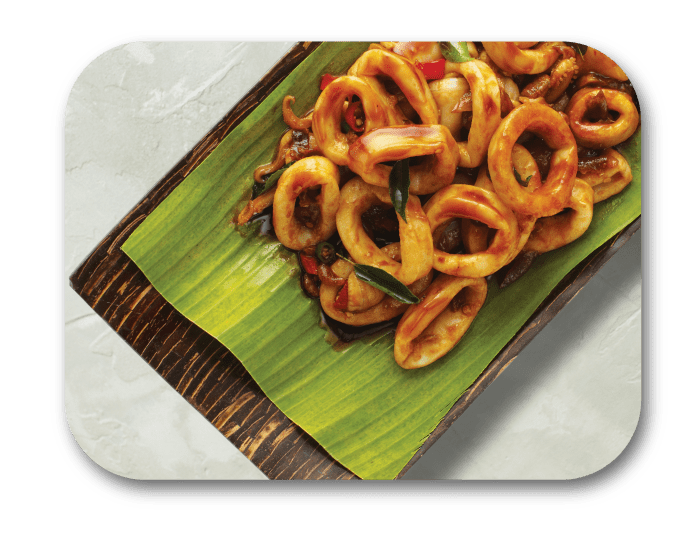 Ingredients:
500g squid
30g dried shrimps
20g garlic
30g onion
20g ginger
5 bird's eye chillies
3 curry leaves
30g fish curry powder
30g Mahsuri Oyster Flavoured Sauce
50g Mahsuri Sweet Soy Sauce
10g chicken stock powder
Method:
Saute garlic, onion, ginger and curry leaves until fragrant.
Add in dried shrimp, fish curry powder, bird's eye chillies and stir well.
Add in Mahsuri Oyster Flavored Sauce, Mahsuri Sweet Soy Sauce and squid.
Cook until tender, garnish with scallion and it's ready to serve.