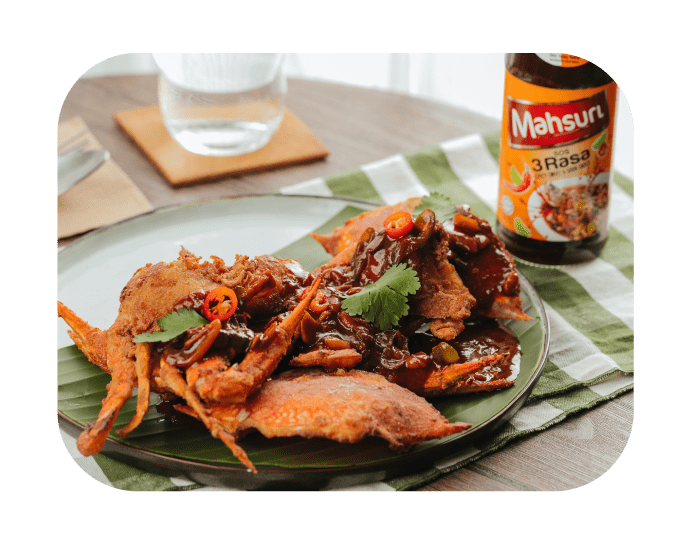 Ketam Goreng
Tepung Ala Nyonya
Ingredients:
4–5 crabs
3 tbsp small shrimps
6 tbsp Mahsuri Spicy Sweet & Sour Sauce
4 tbsp Mahsuri Oyster Flavored Sauce
8 tbsp rice flour
4 cloves of garlic
1 tbsp honey
1 tbsp Taucu
1 tbsp fish curry powder
2 stalks green chillies
Cooking oil
Some water
Method:
Coat the crab with Mahsuri Oyster Flavoured Sauce and sprinkle rice flour on top of it. Deep fry and put it aside.
In another pan, stir fry green chillies, garlic and taucu.
Add in fish curry powder and honey, add dried small prawns and leave it to cook until aromatic.
Add Mahsuri Spicy Sweet & Sour Sauce with a bit of water.
Add in the fried crabs and mix well.
Ready to serve.