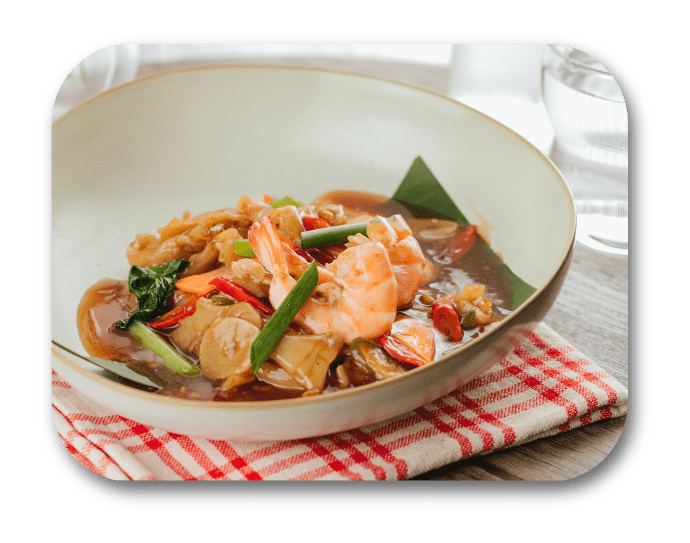 Main ingredient?
Mee, beehoon etc.
Ingredients A:
300g Kuey Teow
2 tbsp Mahsuri Hot Sweet Soy Sauce
2 tbsp Mahsuri Oyster Flavoured Sauce
1 tsp sesame oil
Cooking oil
Ingredients for gravy:
2 mustard leaf
1/2 carrot
2 Oyster mushrooms
1 Green and Red Chillies
3 cloves of garlic
4 prawns
4 tbsp Mahsuri Hot Sweet Soy Sauce
1 tbsp Mahsuri Oyster Flavored Sauce
1 tbsp corn starch
Salt
Some water
Method:
Heat the pan, stir fry the kuey teow with other ingredient A and put it aside.
With the same pan, stir fry garlic, red and green chillies.
Pour in Mahsuri Hot Sweet Soy Sauce, Mahsuri Oyster Flavoured Sauce and prawns.
Add in a bit of water, carrot, mushrooms and mustard leaf.
Once boiling, add in corn starch.
Mix well and pour it over the fried kuey teow.
Ready to serve.