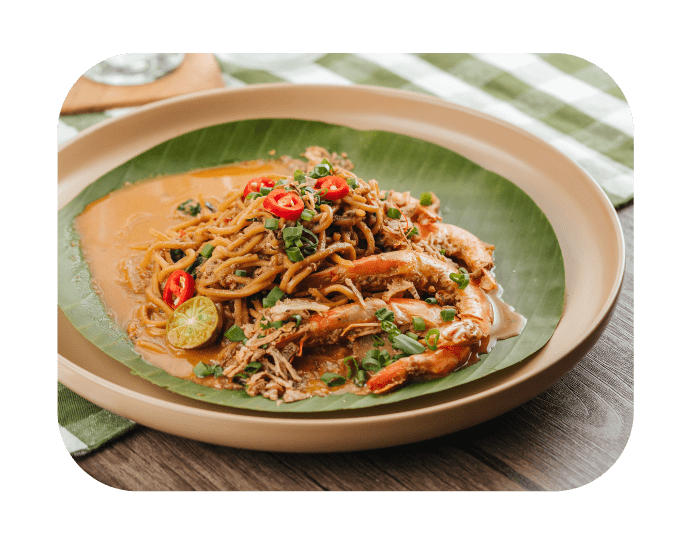 Main ingredient?
Mee, beehoon etc.
Ingredients:
1 packet of yellow mee
6 prawns
2 eggs
7 fishballs
1 tomato
1 mustard leaf
Ground ingredients:
3 green chillies
2 red chillies
7 bird's eye chillies
5 cloves of garlic
3 red onions
6 tbsp Mahsuri Hot Sweet Soy Sauce
6 tbsp Mahsuri Savoury Sweet Soy Sauce
1 tbsp Mahsuri Oyster Flavoured Sauce
Cooking oil
1 cup of water
Method:
Heat oil in a pan and saute the blended ingredients.
Put in prawns, fishballs, tomato and mustard leaf.
Add in yellow mee, all Mahsuri sauces and water.
Let it boil, add eggs and mix well.
Ready to serve with fried shallots and key limes.