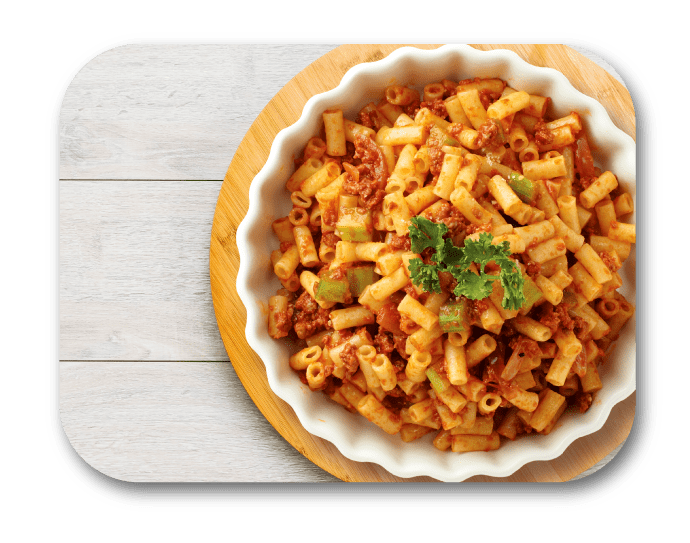 Makaroni Goreng
ala Melayu
Main ingredient?
Mee, beehoon etc.
Ingredients:
300g macaroni (cooked)
200g ground beef
100g tomato puree
50g Mahsuri Oyster Flavoured Sauce
30g Mahsuri Sweet Soy
30g onion
30g garlic
100g celery (diced)
10g white pepper
50g parmesan cheese
1 tbsp olive oil
Parsley
Method:
Heat the pan with olive oil, saute onion, garlic with ground beef.
Add tomato puree, Mahsuri Sweet Soy sauce, Mahsuri Oyster flavored sauce and cooked macaroni.
Put celery and add white pepper, Parmesan cheese to taste.
Garnish with parsley and ready to serve.