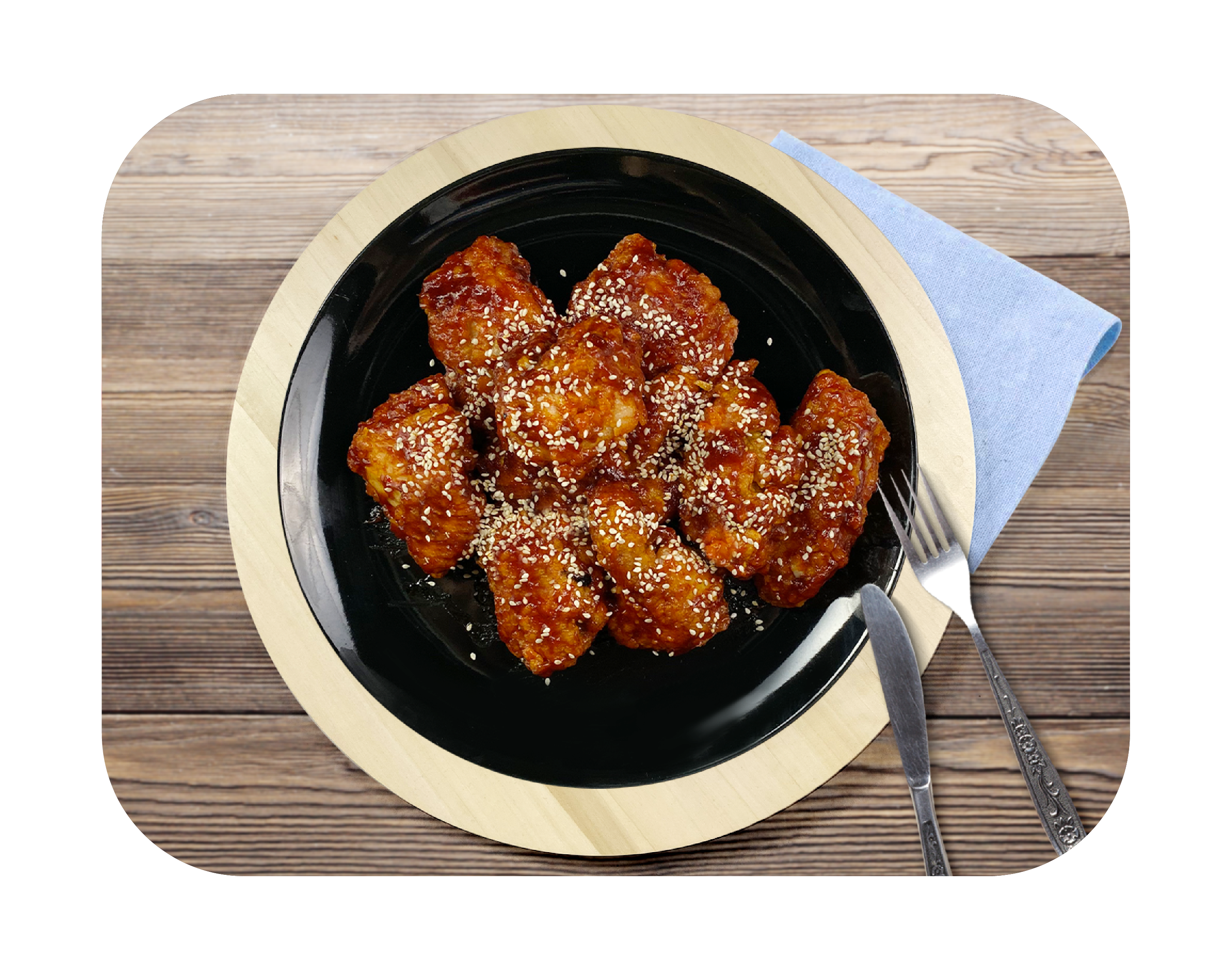 Ingredients:
7 pcs of chicken
Black pepper
Salt
Ingredient for sauce:
4 cloves of garlic
4 tbsp brown sugar
4 tbsp chilli paste
Mahsuri Hot Sweet Soy Sauce
Mahsuri Spicy Sweet & Sour Sauce
Method:
Marinate chicken with black pepper and salt.
Coat chicken with flour.
Deep fry chicken until golden and crispy.
Saute garlic and put in ingredients for sauce and mix well.
Add in chicken and let it cook until all covered in sauce.
Sprinkle sesame seed and it's ready to serve.